Board Stewardship Inc. Mumbai, India
is a boutique research and advisory firm, serving individuals and boards in their journey from Shareholder Directors to Stakeholder Stewards through the values of board stewardship.
boardstewardship.com
and
Board Stewardship a monthly e-magazine
are part of
Board Stewardship Inc.
These two fulfill the vacuum being felt for long for a communication platform for the board community in India and hence this first-of-its-kind initiative.
Mr. Vikesh Wallia
the Managing Director & Editor, is a veteran in promoting corporate governance and board training in India. The Managing Editor
Ms. Mayura Shanbaug,
brings long-time editorial experience at The Times of India, TV9, Door-Darshan, and other print/ electronic media companies. Iconic Board Members, Independent Directors, and Compliance Heads/Professionals have kindly consented to contribute on topics of interest to the Board and Corporate Governance community. They are also our guides and mentors.
The content includes daily curated research on topics of interest to the board community and is going to be free of compliance jargon.
ABOUT THE BOARD STEWARDSHIP LOGO
Our logo and symbol depict the board's responsibilities and relationship with stakeholders.

The six-sided hexagon symbol, as part of the Board Stewardship logo, reflects the six key stakeholders in the enterprise – Investor, Customer, Employee, Supplier, Society, and Environment.

The hexagon also depicts two hands coming together – which reflects upon the dual duties of a board steward the fiduciary responsibility and the duty of care.
Our vision is to enable future board directors and showcase India's board talent that delivers good corporate governance through best board management practices and processes for all its stakeholders.
Our mission is to be an aggregator for all needs of the board community, by providing them with a live interactive platform for their mutual advantage and to enhance the numbers and quality of Independent Directors.
Managing Director & Editor
Director - Brand Development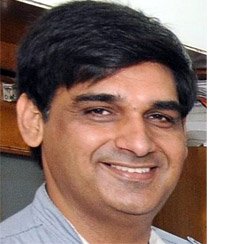 General Manager - Board Engagement
Manager - Board Engagement